No Need to Wait for the Kettle to Boil or Worry about Burning your Coffee with our Heater Add on, You Can Have Perfectly Boiled Coffee in No Time.
Schedule Free Consultation
Interested In a Reverse Osmosis Filter System Installation? Call Now for a No Obligation Consultation.
Praz: Your Trusted Choice for Reverse Osmosis System Installations in Los Angeles. We are a locally operated company that has been specializing in reverse osmosis filter installation for over 30 years. We are proud to be the go-to choice for homeowners, apartment dwellers, and businesses alike in Los Angeles and surrounding areas. Our commitment to quality, customer service, and providing the most effective water treatment solutions has made us a trusted name in the industry.
All of our systems are guaranteed to remove pollutants by 99.99%. This includes but isn't limited to arsenic, fluoride, chromium, nitrates, contagions, chemicals, fungicides, and bacteria.
When it comes to choosing the right company for the installation of an under sink reverse osmosis filter system, you want to make sure that you are getting the best quality and customer service possible. Praz is a trusted name when it comes to RO systems, and we have been providing excellent customer service for over 30 years.
Reverse osmosis is widely recognized as the most effective and provident way to treat drinking water. It utilizes a multi-stage filtration process that removes contaminants and impurities, ensuring you have access to clean, safe, and great-tasting water. At Praz, we offer a range of systems with various stages of RO filtration to accommodate your household capacity and budget.
Investing in a Praz reverse osmosis water filter is not just about getting clean water; it's about safeguarding the health and well-being of you and your loved ones. With the growing concerns over water quality, it has become increasingly important to take proactive steps in ensuring the water you consume is free from harmful contaminants. Our RO filtration systems provide a reliable and convenient solution, delivering water that is not only safe but also tastes refreshing.
With so many alternatives why choose Praz for your RO Filration?  Here are just a few reasons why:
Quality – Praz has been a leader in reverse osmosis filter systems since 1999, so you can rest assured that we know what we're doing. We also use only the highest quality materials and components in our products. All of our staff members have a minimum of 10 years of experience and are veterans when it comes to water treatment.
Reliability –Praz systems are designed to be durable and reliable and are backed by a 5-year limited warranty.
Price – Price can be an important factor when deciding on an RO system. We offer competitive prices on our products that are in line with other quality RO systems on the market.
Unparalleled Customer Service – We pride ourselves on providing unparalleled customer service. With over three decades of experience, our team of experts is highly trained and knowledgeable in all aspects of reverse osmosis system installations. We understand that selecting the right company for your under-sink RO filter system is crucial, and we strive to exceed your expectations at every step of the process. From the initial consultation to the installation and ongoing maintenance, we are here to ensure your complete satisfaction.
Reputation: When it comes to choosing a company for your reverse osmosis system installation, don't settle for anything less than the best. Praz has built a reputation for excellence over the past three decades, and our commitment to quality and customer satisfaction is unwavering. With our extensive experience, cutting-edge technology, and unmatched filtration guarantee, you can trust us to provide you with the highest level of service and the best RO filters on the market.
We Make Water Treatment Simple: Unlike our competition, we are a locally owned business and we make sure that we develop LIFELONG relationships with each one of our customers.
BPA-Free: All of our RO Systems are free of BPA & other harmful chemicals.
All of our RO purifiers use the highest quality FDA-approved components.
Safe American Made Filters and Membranes-no cheap foreign imitations.
When it comes to choosing the right company for the installation of an under sink reverse osmosis filter system, you want to make sure that you are getting the best quality and customer service possible. Praz is a trusted name when it comes to RO systems, and we have been providing excellent customer service for over 30 years. To get a multi stage RO System installed in your home, call us at 213-877-6083. We Serve All of Los Angeles County.
Experience a Boost to Your Standard of Living!
At Praz, we believe in the power of mineral enrichment and its ability to not only make your water healthier but also to make it taste great. Praz offers a unique selection of alkaline drinking systems that use mineral enrichment to make your water more alkaline and more delicious.
Experience the ultimate taste enhancement. Our Granular Activated Carbon Filter technology will remove ever speck of odor making your water tasted as pure as possible. Get water comparable to Fiji or SmartWater, on TAP. You'll no longer have to go to the supermarket and overpay for space consuming plastic bottles!
Using RO filtered water is a great way to make sure that you're cooking with the cleanest and healthiest water available. Filters are designed to remove bacteria, heavy metals, and other contaminants from your tap water, making it safe and healthy for cooking. Some water filters even reduce chlorine levels, which can make food taste better and help retain more nutrients.
An RO system is a great way to reduce your environmental impact. By using fewer plastic bottles, you can reduce your contribution to plastic waste and pollution. Imagine just how much waste your household contributes on a weekly basis. Time to be part of the solution!
Enjoy hot beverages at any time of the day. With its multi-stage filtration process, you can enjoy hot drinks without any unpleasant tastes or odors. For those who want to enjoy hot tea or coffee any time of the day, with clean pure water, the Praz Reverse Osmosis System is the perfect solution.
Our Multi-Stage Reverse Osmosis Water Filter Systems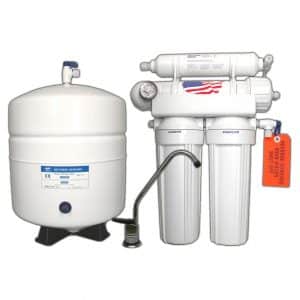 Similar Taste To Store Water
24 Gallons

Daily Output Capacity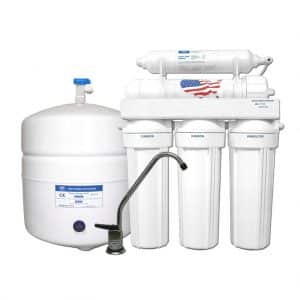 Comparable to Crystal Geyster
24 Gallons

Daily Output Capacity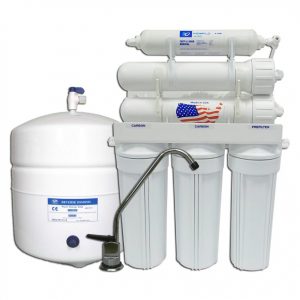 Similar Taste to Fiji Water
50 Gallons

Daily Output Capacity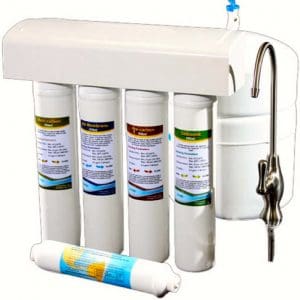 Similar Taste To Smart Water
50 Gallons

Daily Output Capacity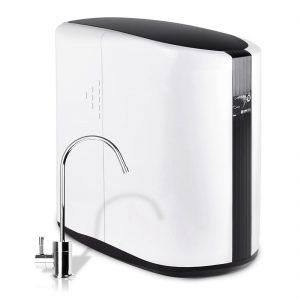 Similar Taste To Smart Water
50 Gallons

Daily Output Capacity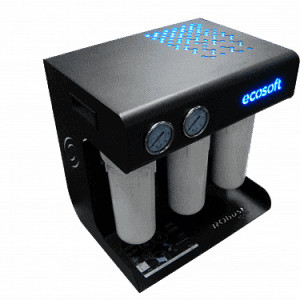 Similar Taste To Store Water
600 Gallons

Daily Output Capacity
See What Our Customers Have to Say
Arthur did a great job coming and explaining the process of softening water. From the beginning to end, the job of installing and guiding me through to set up the water softener was explained very professionally. I highly recommend this company to anyone looking for a trustworthy and professional install!
Arthur was prompt and professional in responding to my request for an on-site evaluation and discussion of options. Pray was then able to deliver materials and do the installation very quickly! Everyone on the team was kind, focused and knowledgeable. The job was all done better than anticipated -and WHAT A DIFFERENCE in water quality. Anne and family are Happy in Burbank!
Krys Kornmeier
2022-08-19
We've had our Praz whole house filtration system for almost 3 months and love it. We moved from an area that had much softer water than Glendale and were surprised by our dry skin and hair, the mineral deposits on the faucets, and sediment in the drinking water. In researching solutions we found Praz Pure Water. Owner Arthur immediately returned our call, came to the house and answered all our questions. He is extremely knowledgeable and responsive. In addition to the softner, we purchased the under kitchen sink water purifer and chilled and hot water units-which we use constantly. Be aware that the units are fairly large and take up most of the under sink space, but for us it's been worth it. We highly recommend this company for its products and customer service.
Very rude on the phone not helpfull with answering my of my questions he hung up on me
Project Jawline
2022-04-26
Installed the Praz Package and it's amazing. The RO system's water tastes better than Fiji water. The water softener is really strong and barely makes a sound. Would recommend.
I was interested in buying a water softener. I spoke to Hovzep. At first I didn't really know what I needed. After a few minutes he quickly gained my trust with his vast knowledge and great customer service. I now have a softener and filter package at a bundled price.
Arthur Honicky
2022-04-19
Bought a water softener system and drinking water filter about 1 month ago so I waited to see how the product would pan out before writing this, but I am beyond happy. The softener prevents my skin from irritation and the drinking water is nice. Feels good not having to buy bottles anymore
Darshana Sarathchandra
2022-04-18
Praz Pure Water is the best! Burbank has extremely hard water and my family was having skin issues due to the very hard water. Not to mention that are appliances and faucets were starting to corrode due to the harsh minerals in the hard water. I had enough! I called several places for estimates on a water softener and reverse osmosis drinking water system for our house. I called several local installers, and even Costco's contracted installer (and boy were they expensive!!). But Arthur at Praz Water not only offered the best deal, but also the best service! They gave us an installed price that couldn't be beat! Not only that, they took the time even after installation to make sure that our new water softener and reverse osmosis drinking water system was functioning correctly. They were excellent! Thank you Arthur for the excellent service and product you installed.
I bought a water softener and filter combo package and it turned out great. The deal was a steal. Love it."
InterMedia Advertising
2022-04-14
Our agency needed a filtration system. We had about 6 floors and we needed a filtration system for each one. I called and Joseph answered. He seemed very experienced and was able to recommend the perfect filter that suited our needs. it's been a month since the installation and no complaints. I definitely recommend PRaz.
Our Simple Installation Process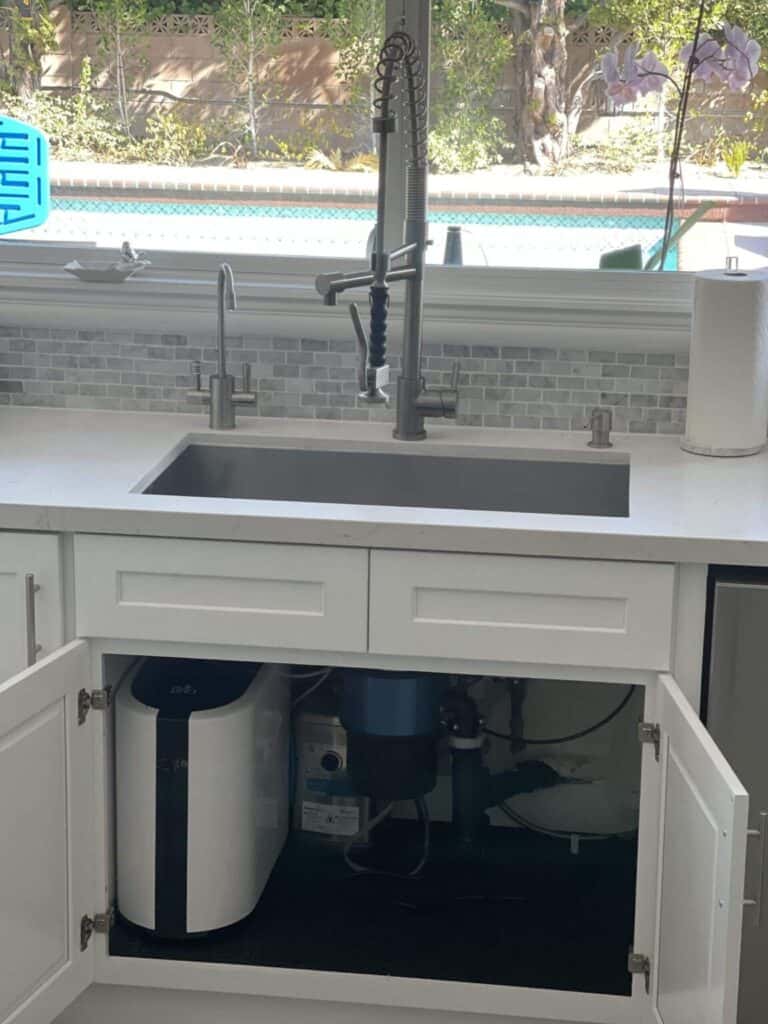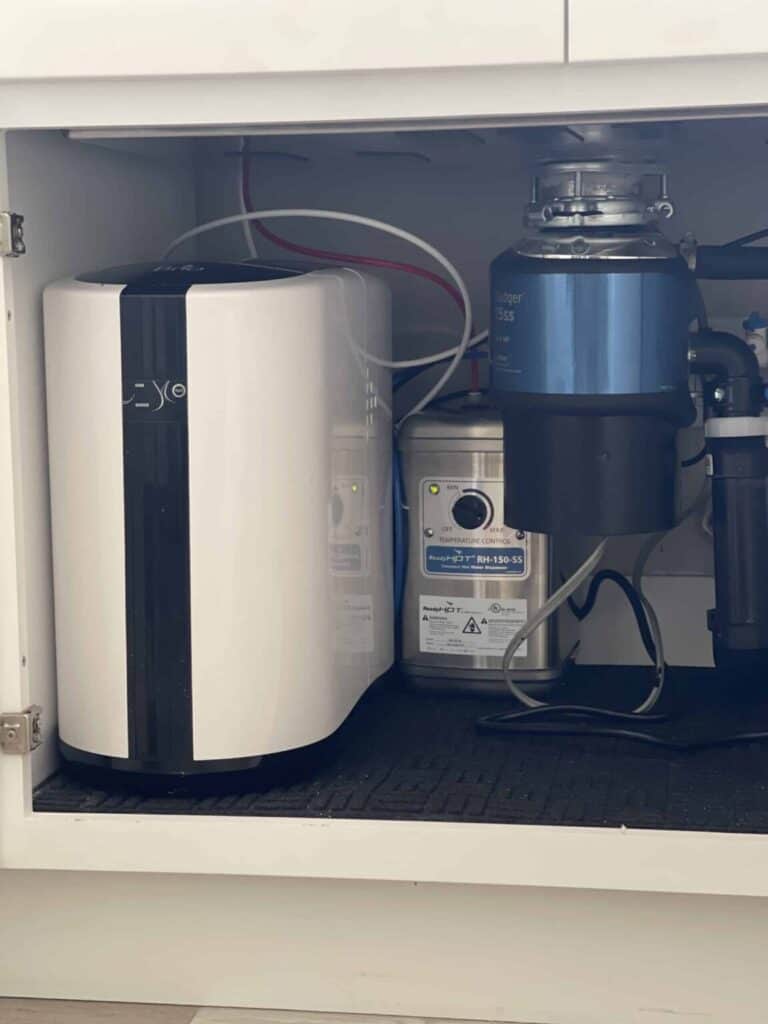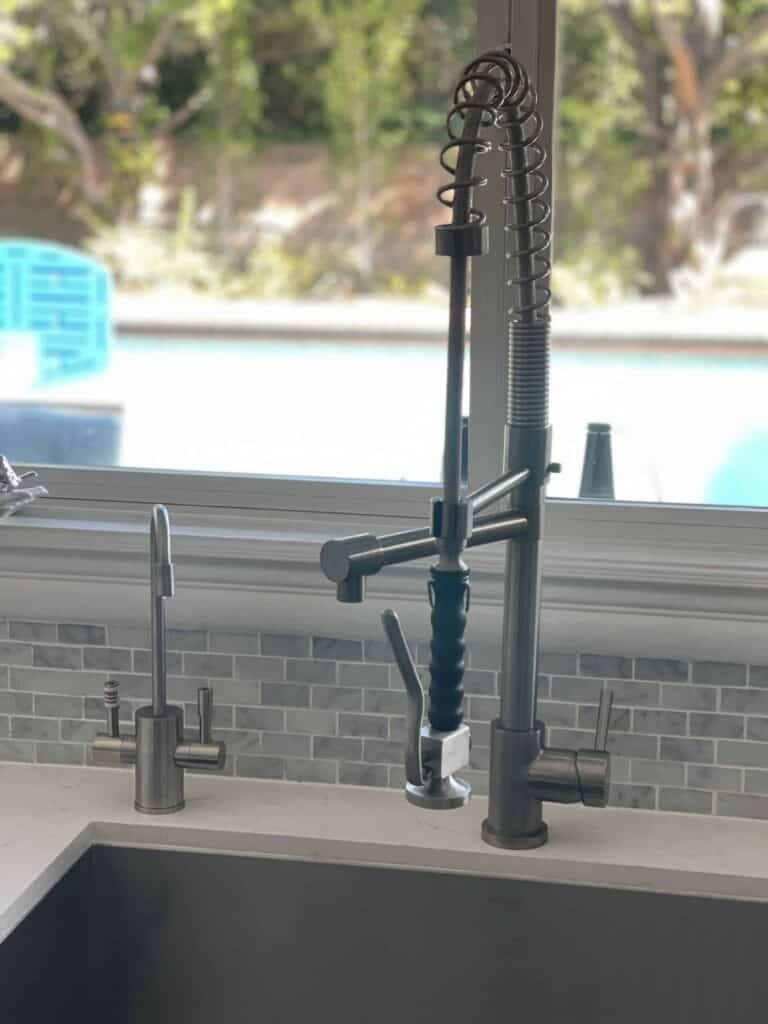 Discover Why Over 10.000 Customers Choose Praz
Let Us Help You Find a System That Fits Your Needs & Budget. Fill Out the Form Below to Get a Free Estimate.