We'll Delivery & Install Your Ideal Water Dispenser
We Provide Water Cooler Installations in Los Angeles: With so many vendors for bottleless water dispensers for homes and offices why choose us? The answer is simple. Their relationship with you ends on the day of installation where ours just begins.
When you choose one of our coolers, you are getting much more than purification equipment with a price tag. You're getting a promise, to a better lifestyle. On top of making sure you are prescribed the right water dispenser system with the right specifications, we go the extra mile and make sure you're satisfied with your investment. Professional Installations, comprehensive warranty , free in-house estimates are just the bare minimum of what we offer. We remember each one of our customers, and you're not reduced as a sales entry in a database.
From day one we will come to your home of office, determine the ideal level of purification and the perfect system for your budget and need, all for free. Unlike plumbers that normally charge a service fee, we know that the relationship we build with you in the long-run is worth more.
Need information regarding our office water coolers and filter integration? Want to get a quote? No Problem. Call 310-894-8488 and speak to an experienced water technician now!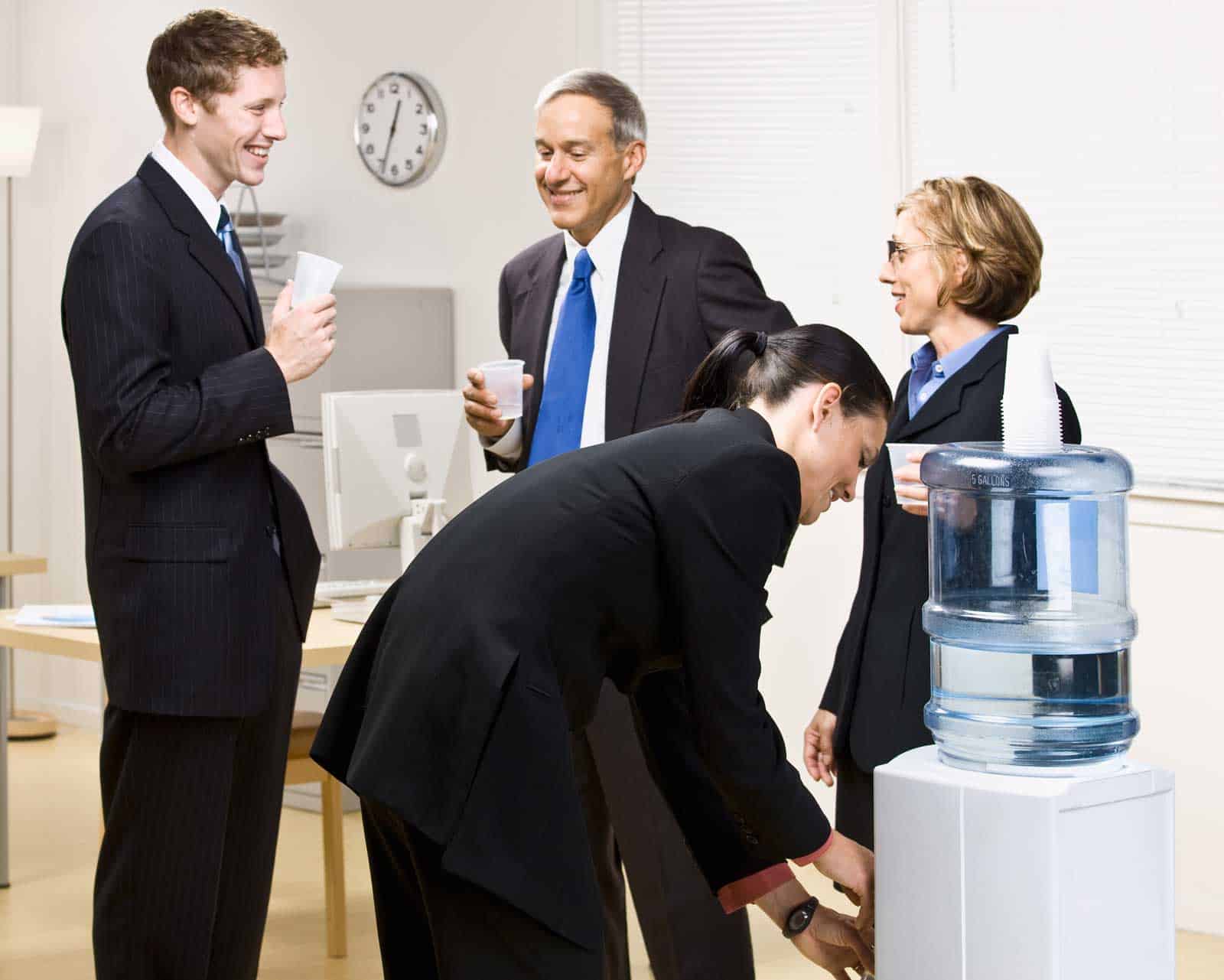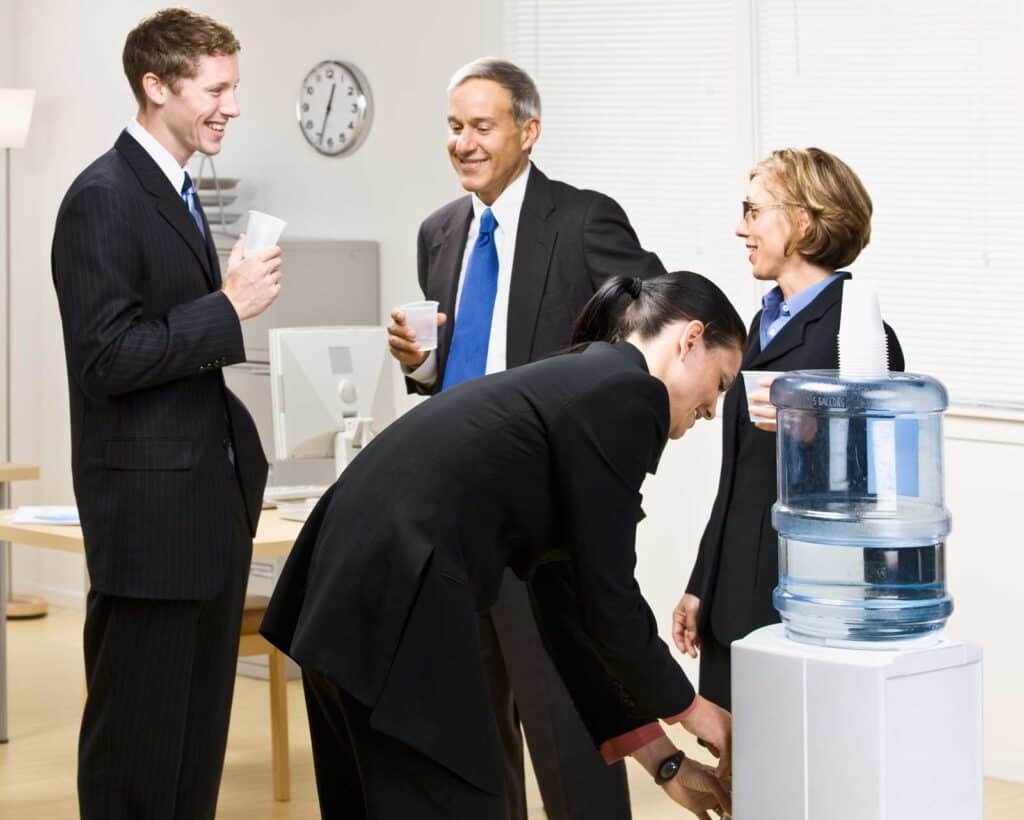 Save Space & Costs
By choosing one of our bottleless office water coolers, you aren't contributing to the surplus of plastic waste. On top of getting better tasting, water you will also be saving money by not having to frequently refill and replace plastic jugs. Because of California's strict anti-waste laws, taxes for plastic waste consider increasing every year.
Added Convenience, More Luxury
Imagine not having to run the water for ten to twenty seconds before getting cold water. Also imagine, that you can got instant boiling hot water in seconds, without wasting energy. The convenience of instant hot or instant cold temperature in a office water dispenser is probably the most important attribute. Life in the office and at work becomes much more comfortable.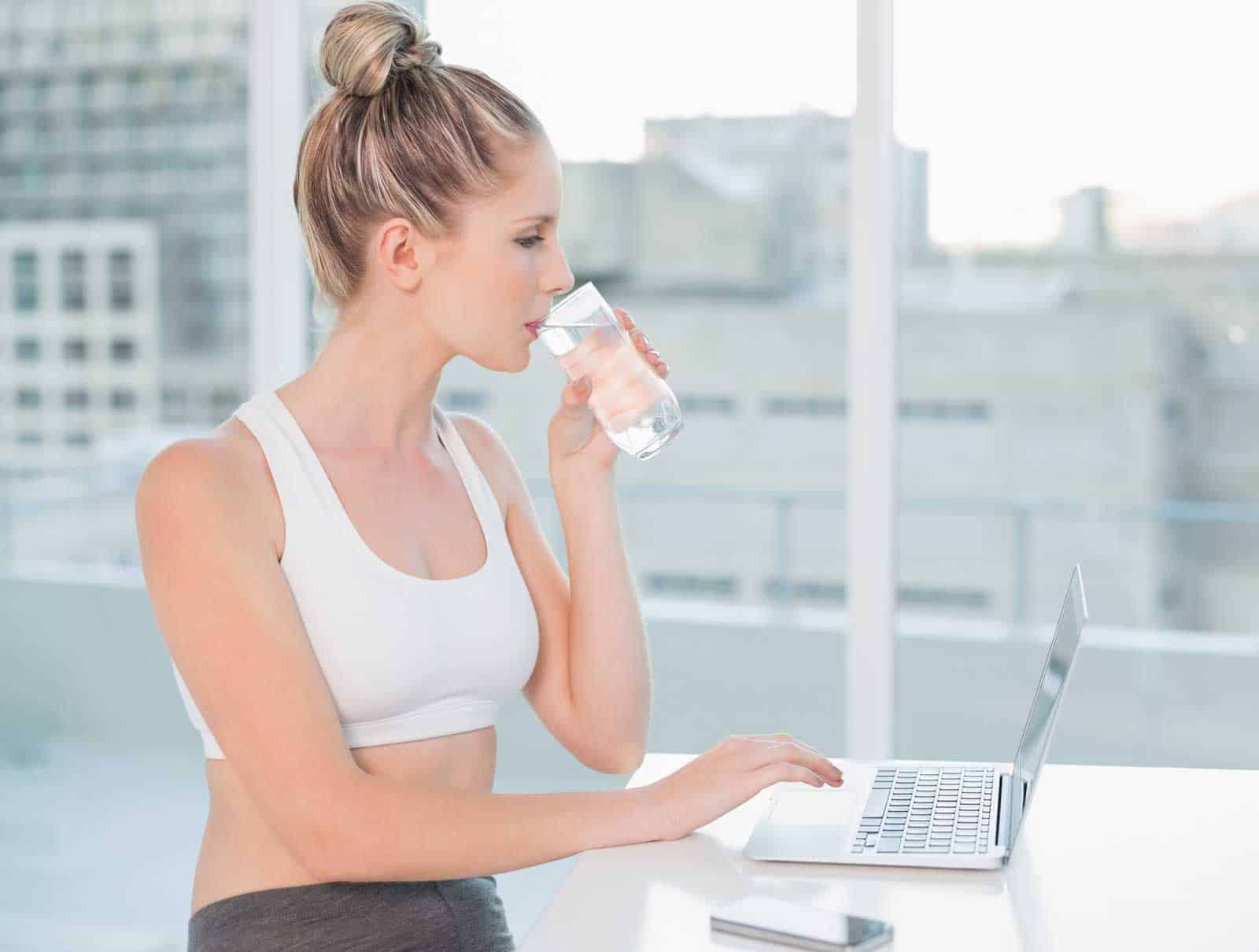 Noise Suppression
No annoying refrigerator ring! All of our office water coolers use noise suppression technology.  If you are planning on placing the device in an area where your employees are working, or you have family members sleeping, the noise level is important. At Praz, we value convenience alongside quality.
CoolWater 500

Product Title

5% discount for online purchase

Price

Hot & Cold & Room Temprature

Hot & Cold & Room Temprature

Noise Suppression

Noise Suppression

Include RO Filtration System/Bottleless

Bottled Water Cooler
CoolWater 650

Product Title

5% discount for online purchase

Price

Hot & Cold Temprature

Hot & Cold Temprature

Noise Suppression

Noise Suppression

Include RO Filtration System/Bottleless

RO System Compatible/Bottleless
CoolWater 800

Product Title

5% discount for online purchase

Price

Hot & Cold Temprature

Hot & Cold & Room Temprature

Noise Suppression

Noise Suppression

Include RO Filtration System/Bottleless

Include RO Filtration System/Bottleless
Praz-Level Free Commercial Standing Drinking Fountain

Product Title

5% discount for online purchase

Price

Cold Temprature

Hot & Cold & Room Temprature

Noise Suppression

Noise Suppression

Filtration-Optional

Include RO Filtration System/Bottleless
Choose Praz
Get a Free Consultation from an Experienced Water Treatment Technician