Providing Commercial & Home Water Softener Installations in Los Angeles for 30+ Years
We are a locally owned and operated water softener system installation company in Los Angeles! We are dedicated to providing high-quality, reliable hard water treatment that ensures clean, soft water for your home or business.
Our team of experienced professionals is committed to delivering exceptional service and customized solutions to meet your unique needs. We understand the importance of clean water and the impact it has on your daily life, which is why we offer a wide range of soft water systems that are designed to suit your specific requirements.
Whether you're experiencing hard water stains, dry skin, or just want to improve the overall quality of your water, our soft water systems are the perfect solution. They are energy-efficient, require minimal maintenance, making them an excellent investment for your home or business.
We offer a range of options to suit any budget and our friendly, knowledgeable team will work with you every step of the way to ensure that you receive the best solution for your needs. Plus, our systems come with a warranty and ongoing support, ensuring that you have peace of mind knowing that your investment is protected.
Don't let hard water negatively impact your quality of life any longer. Contact us today to schedule a consultation and take the first step towards enjoying clean, soft water in your home or business. With our high conversion rate, you can trust us to deliver the best water softener system installation service available.
Experience a Boost to Your Standard of Living!
Softer Skin & Hair
Hard water leaves your hair's ph level unbalanced. Skin washed in hard water is sometimes left with an itchy and dry feeling due to scum built up from the interaction with hard water. Our softeners act as a shower filter for hard water. Our soft water systems will leave you feeling better and more comfortable for yourself and your family. They will help reduce the amount of minerals in your water and make it softer, allowing you to use less soap and shampoo and achieve better results. 
Easier Cleaning
A whole house water softener system can reduce detergent use by more than 40%. It also reduces the time it takes for you to get a good clean. A must-needed water softener for home. A time and cost-efficient investment indeed! A softener is designed to reduce the amount of calcium and magnesium in your water, which are the primary causes of hard water. Hard water can lead to the accumulation of soap scum on your dishes and clothes, leaving them feeling dingy and smelling unpleasant. Softened water,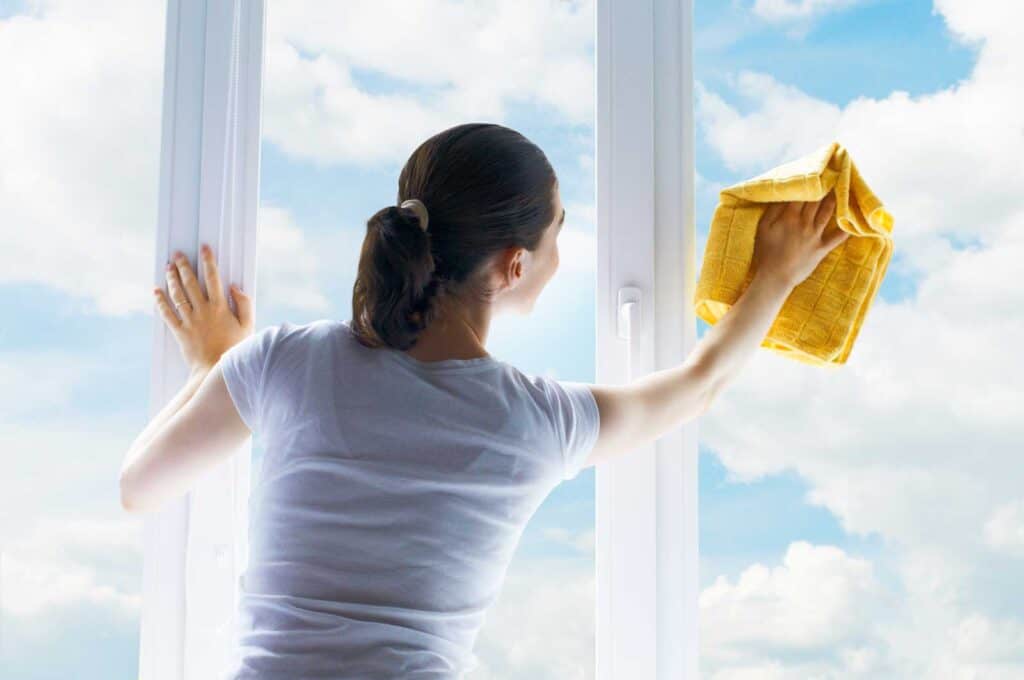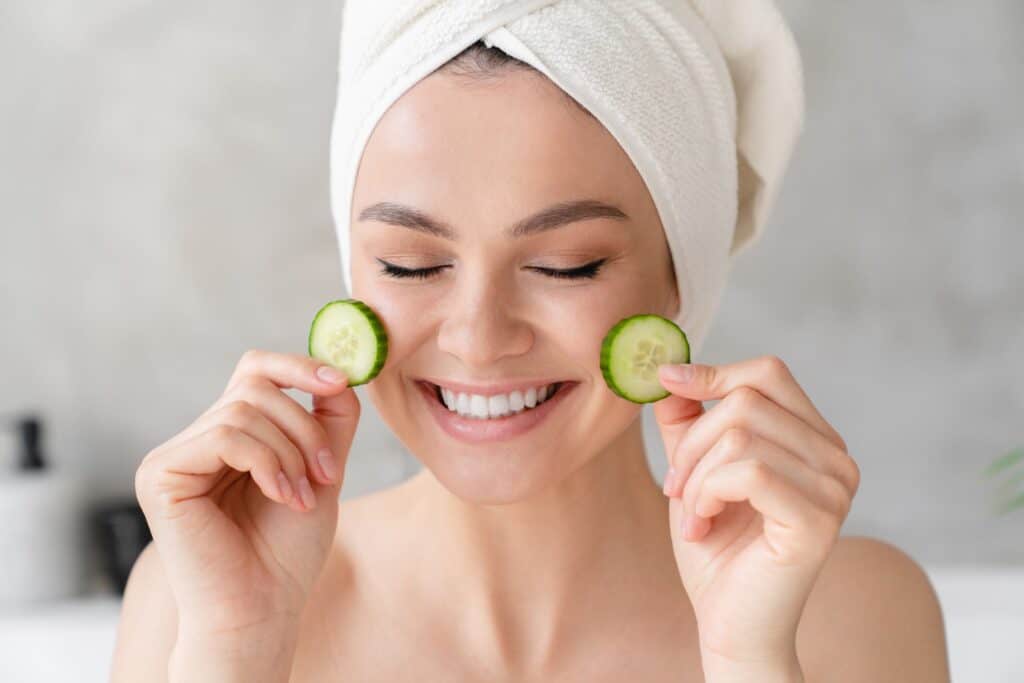 Healthier Skin
Our softening systems can help and revitalize your skin. Hard water can strip away natural oils from your skin, leaving it dry and irritated. With a Praz system, you can reduce this mineral content, leaving your skin feeling softer and more moisturized. It can also reduce the amount of soap scum and residue left behind in your shower, making it easier to clean.
Drinkable Tap Water
Hard water can contain high amounts of minerals like calcium, magnesium, and iron. These minerals can build up in your pipes and appliances, reducing their lifespan. It can also make your drinking water taste metallic, making it unappetizing. With a Praz water softener, you can reduce these minerals, making your drinking water fresh and free of any unpleasant tastes. In addition, you'll also have better-tasting coffee, tea, and other drinks.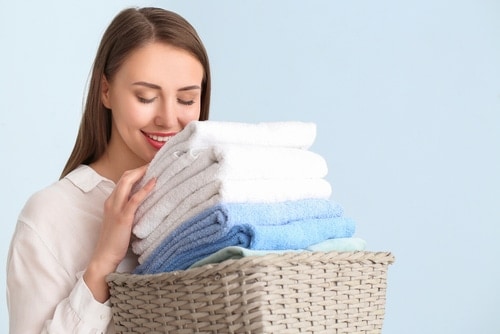 Softer & Cleaner Laundry
Hard water can leave behind a nasty residue on your clothes, making them look dull and drab. With a Praz water softener, you can remove this hard-water buildup, leaving your clothes looking brighter and cleaner. This can save you money on detergent and fabric softener, as well as make your clothes last longer. Experience that new fluffy towel feel when you dry yourself out of the shower or make your brand new shirt stay looking new, even after plenty of washes.
Save Big On Bills
The biggest benefit of the Praz Water Softener is the money it can save you. Hard water can cause an increase in your water bill due to the fact that it must be heated to a higher temperature and require more soap to be used, resulting in an increase in energy costs. By reducing hardness levels, the Praz Softener SYstem can decrease these costs and save you money in the long run.
Our Customizable Water Softener Systems
Each system is modified according to your budget and needs. We do not offer a one size fits all solution.
Praz Signature 58GPM

10% discount for online purchase

Approximate Price Range


Warranty

58 Gallons Per Minute

Flow Rate

The amount of softened water your system can put out in a minute measured in "gallons per minute".

225K

Granular Capacity

The amount of hardness(measured in grains) that needs to be removed before re-generation. A grain is 1/7000th of a pound of dissolved calcium & magnesium.


Easy-Operate Meter

Auto Regeneration

Power saving technology that only allows for "regeneration" when needed.

24/7 Soft Water

Technology which allows one tank to regenerate while the other is in service.

Residential/Commercial Usage

Commercial Usage
Praz Commercial 78GPM

10% discount for online purchase

Approximate Price Range


Warranty

78 Gallons Per Minute

Flow Rate

The amount of softened water your system can put out in a minute measured in "gallons per minute".

250K

Granular Capacity

The amount of hardness(measured in grains) that needs to be removed before re-generation. A grain is 1/7000th of a pound of dissolved calcium & magnesium.


Easy-Operate Meter

Auto Regeneration

Power saving technology that only allows for "regeneration" when needed.

24/7 Soft Water

Technology which allows one tank to regenerate while the other is in service.

Commercial Usage

Commercial Usage
See What Our Customers Have to Say
Arthur did a great job coming and explaining the process of softening water. From the beginning to end, the job of installing and guiding me through to set up the water softener was explained very professionally. I highly recommend this company to anyone looking for a trustworthy and professional install!
Arthur was prompt and professional in responding to my request for an on-site evaluation and discussion of options. Pray was then able to deliver materials and do the installation very quickly! Everyone on the team was kind, focused and knowledgeable. The job was all done better than anticipated -and WHAT A DIFFERENCE in water quality. Anne and family are Happy in Burbank!
Krys Kornmeier
2022-08-19
We've had our Praz whole house filtration system for almost 3 months and love it. We moved from an area that had much softer water than Glendale and were surprised by our dry skin and hair, the mineral deposits on the faucets, and sediment in the drinking water. In researching solutions we found Praz Pure Water. Owner Arthur immediately returned our call, came to the house and answered all our questions. He is extremely knowledgeable and responsive. In addition to the softner, we purchased the under kitchen sink water purifer and chilled and hot water units-which we use constantly. Be aware that the units are fairly large and take up most of the under sink space, but for us it's been worth it. We highly recommend this company for its products and customer service.
Very rude on the phone not helpfull with answering my of my questions he hung up on me
Project Jawline
2022-04-26
Installed the Praz Package and it's amazing. The RO system's water tastes better than Fiji water. The water softener is really strong and barely makes a sound. Would recommend.
I was interested in buying a water softener. I spoke to Hovzep. At first I didn't really know what I needed. After a few minutes he quickly gained my trust with his vast knowledge and great customer service. I now have a softener and filter package at a bundled price.
Arthur Honicky
2022-04-19
Bought a water softener system and drinking water filter about 1 month ago so I waited to see how the product would pan out before writing this, but I am beyond happy. The softener prevents my skin from irritation and the drinking water is nice. Feels good not having to buy bottles anymore
Darshana Sarathchandra
2022-04-18
Praz Pure Water is the best! Burbank has extremely hard water and my family was having skin issues due to the very hard water. Not to mention that are appliances and faucets were starting to corrode due to the harsh minerals in the hard water. I had enough! I called several places for estimates on a water softener and reverse osmosis drinking water system for our house. I called several local installers, and even Costco's contracted installer (and boy were they expensive!!). But Arthur at Praz Water not only offered the best deal, but also the best service! They gave us an installed price that couldn't be beat! Not only that, they took the time even after installation to make sure that our new water softener and reverse osmosis drinking water system was functioning correctly. They were excellent! Thank you Arthur for the excellent service and product you installed.
I bought a water softener and filter combo package and it turned out great. The deal was a steal. Love it."
InterMedia Advertising
2022-04-14
Our agency needed a filtration system. We had about 6 floors and we needed a filtration system for each one. I called and Joseph answered. He seemed very experienced and was able to recommend the perfect filter that suited our needs. it's been a month since the installation and no complaints. I definitely recommend PRaz.
What is a water softener system?
A water softener system is a device used to soften hard water by removing certain minerals from it. It is widely used for treating drinking and shower water in homes and businesses. PRaz water softener systems are designed to reduce the buildup of scale, which is caused by the presence of certain minerals like calcium and magnesium in hard wate
What are the benefits of a home water softener system?
Water softener systems help improve the taste and feel of drinking water. They also help reduce the need to use harsh cleaning products and chemicals. This can help save money on cleaning costs, as well as reduce the environmental impact. Additionally, soft water helps protect pipes and fixtures from mineral build-up, reducing the risk of costly repairs.
What are salt-based water softeners?
Salt-based water softeners use salt to remove minerals from the water. This process involves adding salt to the water, which attracts the mineral ions and removes them from the water. The salt must then be replenished regularly in order to continue to work effectively.
What is the difference between a water softener and a water filter?
A water softener is specifically designed to remove hard minerals from your water, while a water filter is designed to remove contaminants such as chlorine, lead, and bacteria. Both types of systems can help improve the quality of your water, but they do so in different ways.
What kind of water softener should I choose?
Whether you are selecting a commercial or house water softener system, it's important to consider the size of your home or business and the hardness of your water. Praz offers a range of water softener systems designed to meet the needs of any home or business. There are several types of water softener systems available, including whole-house systems, point-of-use systems, and commercial water softener systems. The type of system you should install will depend on several factors, including the size of your home or business, the water hardness level, and your budget.
Do water softener systems require a lot of maintenance?
No, Praz water softener systems are designed for low maintenance. However, you should check the system regularly to ensure it's working properly. You should also replace the filter as needed.
How often should maintenance be performed on a salt based water softener system?
PRaz Water Softener requires periodic maintenance every 8 to 12 months  to ensure that it functions properly and efficiently. This typically includes replacing the filter cartridges, checking the salt level, and periodically regenerating the system. DOn't worry though, check ups are done by us and the maintenance session is on us.
Do You Install Commercial Water Softeners?
Yes At Praz, we have do custom softener solutions for every purpose, regardless of the size.
Do Softeners Remove Chlorine?
No. A water softener does not remove chlorine from your water supply. If you want to remove chlorine from your water, you must use a separate filtration system, such as a reverse osmosis system. If you have any additional questions about water softeners or the Praz water softener, please feel free to contact us. Our team of experts will be happy to answer any and all of your questions.
Why it is vital to have a water softener system installation in Los Angeles?
It is no secret that Los Angeles is notorious for having some of the hardest water in the country. Hard water can be a nuisance for homeowners since it can damage plumbing fixtures, cause mineral deposits on fixtures, and even cause discoloration in clothing and dishes. This can be a huge headache and costly to repair. To combat this issue, it is vital to have a water softener system installation in Los Angeles.
Our Simple Installation Process
Discover Why Over 10.000 Customers Choose Praz
Let Us Help You Find a System That Fits Your Needs & Budget. Fill Out the Form Below to Get a Free Estimate.